Join Writer Development Section
Writer Development Member Section
This Day in Alternate History Blog
---
---
Club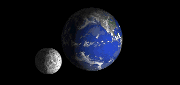 ChangerS
---
Want to Join?
There are three simple steps to joining the group:
1) Join the mailing list here for site updates:
3) Please fill in this form and one of our members will get back to you as soon as possible. You don't have to submit an AH now, but if you do it will be included in the next issue as a way of introducing you to the group.
---
Use AltaVista Babel Fish to translate this page
---
Author information goes here.
Copyright © 2002 [Changing The Times]. All rights reserved.
Revised: December 18, 2010 .